2019 Shanghai 14th International Fiber New Materials and Chemical Fiber Equipment Exhibition3
---
2019 Shanghai 14th International Fiber New Materials and Chemical Fiber Equipment Exhibition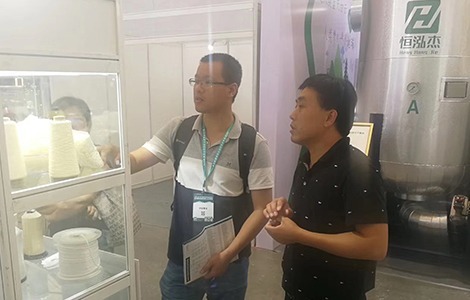 2019 Shanghai 14th International Fiber New Materials and Chemical Fiber Equipment Exhibition.
Shandong FEIBAO New Materials Technology Co., Ltd. was established in 2017, the company is located in Xintai City, Shandong Province, economic development zone, is a new commitment to high-performance fiber materials, membrane materials, air pollution control materials research and development, manufacturing, sales in one integrated enterprise.
The company leads the development and manufacture of Dailn (MPPS) fibers. In 2017, the company independently developed, designed and built 4000t/a Dailn (MPPS) fiber production device, which can be engaged in the production and manufacture of Dailn (MPPS) fiber, yarn and H-grade high temperature insulation film, the company's products have good chemical resistance, flame retardant, heat resistance, insulation performance, Can be widely used in high temperature filtration materials, insulation and flame retardant materials, chemical labor protection products and anti-chemical combat clothing, motors and transformers high temperature insulation film and other fields.